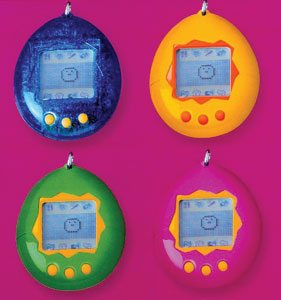 WELCOME TO NINETIES WEEK!
'Il faut etre moderne.' – Rimbaud
Our main goal and real joy here at D:O is digging through jazz's past and shining a light on unjustly forgotten recordings. But sometimes the past starts to feel a bit musty. And sometimes the tributes we've posted to the late greats have made us feel more like cryptkeepers than champions of a living art form.
We bitch about Wynton Marsalis being a backward-looking docent, but we don't want to fall into the same trap, cultivating the avant garde version of a romanticized past to the exclusion of significant work being done in the present. Playing changes on those shopworn chords of "those were the days" and "they don't make them like that anymore."
After all, jazz is still incredibly vibrant. Last summer, the hive mind showed the depth of great jazz recordings made during the 1970s, supposedly a low point for the genre. Recently we came across the Village Voice's Best Albums of the 1980s poll and were amazed again by the variety of wonderful recordings cited by participants. Sadly, the Voice never printed a Best Albums of the 1990s poll. And that got us thinking…
So over the past month, we polled past participants in the Voice '80s poll, along with other music critics, musicians, and jazz bloggers for their favorite records from the 1990s. We got a terrific response, one that does justice to the remarkably diverse output of the decade. Each day this week, we'll be sharing a number of these lists, and highlighting tracks from one of the albums chosen. Today, we're focusing on tunes from Dave Douglas' Constellations.
These entries are hardly the last word on the decade. We'd love to read your lists and thoughts in the comments. So start combing your collection, put down your thoughts, and don't be shy!
—
GARY GIDDINS
garygiddins.com
Natural Selection: Gary Giddins on Comedy, Film, Music, and Books (Oxford).
I narrowed my list to a neat 30, and can't see the point of winnowing further. This list gives a pretty good idea of the breadth of the period the way I heard it, and while I might cut it to 20 without drawing blood, I am not disposed to cut past that.
This list of recordings made between 1990 and 2000 is alphabetical.
1 Muhal Richard Abrams, Blu Blu Blu (Black Saint, 1997)
2 Lester Bowie, Funky T, Cool T (DIW, 1991)
3 Ruby Braff and Ellis Larkins, Calling Berlin (Arbors, 1995)
4 Dee Dee Bridgewater, Live at Yoshi's (Verve, 1999)
5 James Carter, Jurassic Classics (Atlantic, 1994)
6 Dave Douglas' Tiny Bell Trio, Constellations (hatART, 1995)
7 Tommy Flanagan, Sunset and the Mocking Bird (Blue Note, 1998)
8 Stan Getz and Kenny Barron, People Time (Verve, 1992)
9 Charlie Haden and Hank Jones, Steal Away (Verve, 1995)
10 Roy Haynes, Trio (Verve, 2000)
11 Andrew Hill, Dusk (Palmetto, 2000)
12 Bill Holman, Brilliant Corners: The Music of Thelonious Monk (JVC, 1997)
13 Keith Jarrett, Whisper Not (ECM, 2000)
14 Lee Konitz, Another Side of Blue (Blue Note, 1999)
15 John Lewis, Evolution (Atlantic, 1999)
16 Abbey Lincoln, The World is Falling Down (Verve, 1990)
17 Joe Lovano, Trio Fascination, Edition One (Blue Note, 1998)
18 David Murray, Shakhill's Warrior (DIW, 1991)
19 David Murray, South of the Border (DIW, 1995)
20 Ted Nash, Sidewalk Meeting (Arabesque, 2001)
21 Hannibal Peterson, African Portraits (Teldec, 1996)
22 Dewey Redman, Cecil Taylor, Elvin Jones, Momentum Space (Verve, 1999)
23 Mark Ribot, Don't Blame Me (DIW, 1997)
24 Sonny Rollins, This Is What I Do (Milestone, 2000)
25 Matthew Shipp's New Orbit (Thirsty Ear, 2001)
26 Cecil Taylor, The Willisau Concert (Intakt, 2000)
27 Henry Threadgill, Spirit of Nuff..Nuff (Black Saint, 1990)
28 David S. Ware, Go See the World (Columbia, 1998)
29 Randy Weston, Saga (Verve, 1996)
30 Cassandra Wilson, New Moon Daughter (Blue Note, 1996)
—
centrifuge
Church Number Nine
1 Simmons/Evans/Norton, Universal Prayer/Survival Skills (Parallactic, 1999)
2 Die Like a Dog, Fragments of the Music, Life, and Death of Albert Ayler (FMP, 1993)
3 Evan Parker, 50th Birthday Concert (Leo, 1994)
4 Anthony Braxton, Willisau (Quartet) 1991 (hatART, 1992)
5 Peter Brotzmann, The Chicago Octet/Tentet (OkkaDisk, 1998)
6 Reggie Workman, Summit Conference (Postcards, 1994)
7 Sonny Sharrock, Ask the Ages (Axiom, 1991)
8 David S. Ware, Flight of I (Sony, 1991)
9 Naked City, Heretic (Jeux des Dames Cruelles) (Avant, 1994)
10 Dave Douglas' Tiny Bell Trio, Constellations (hatART, 1995)
—
DJ DURUTTI
los amigos de durutti / additional selections and insight
1 Don Byron, Tuskegee Experiments (Nonesuch, 1991)
2 Don Byron, Music for Six Musicians (Nonesuch, 1995)
3 Ornette Coleman, Tone Dialing (Verve/Harmolodic, 1995)
4 Dave Douglas, Convergence (Soul Note, 1999)
5 Dave Douglas, Sanctuary (Avant, 1997)
6 Dave Douglas' Tiny Bell Trio, Constellations (hatART, 1995)
7 Kenny Garrett, Black Hope (Warner, 1992)
8 Guy Klucevsek, Flying Vegetables of the Apocalypse (Experimental Intermedia, 1991)
9 DJ Krush & Toshinori Kondo, Ki Oku (Instinct, 1999)
10 DJ Logic, Project Logic (Which, 1999)
11 Liberation Music Orchestra, Dream Keeper (Blue Note, 1991)
12 Masada, Alef (DIW, 1994)
13 David Murray, Shakill's Warrior (DIW, 1991)
14 Eddie Palmieri, Palmas (Nonesuch, 1994)
15 William Parker, Compassion Seizes Bed-Stuy (Homestead, 1995)
16 Marc Ribot, Marc Ribot y Los Cubanos Postizos (Atlantic, 1998)
17 Pharoah Sanders, Message from Home (Verve, 1996)
18 Matthew Shipp, Strata (hatHUT, 1997)
19 David S. Ware, Flight of I (Sony, 1991)
20 John Zorn, Naked City (Nonesuch, 1990)
—
DARCY JAMES ARGUE
Secret Society / more on 90s, and DDouglas in particular
While I'm not sure these are necessarily the records I'd chose as the "best" or most representative albums of the decade, the following is a pretty accurate reflection of what I was listening to most obsessively during the actual 1990s:
1 Bill Frisell, This Land (Nonesuch, 1994)
2 Maria Schneider, Evanescence (Enja, 1994)
3 Dave Douglas, Stargazer (Arabesque, 1997)
4 Kenny Wheeler, Music For Large and Small Ensembles (ECM, 1990)
5 Bob Brookmeyer, New Works: Celebration (Challenge, 1999)
6 Jim McNeely/WDR Big Band, East Coast Blow Out (Lipstick, 1990)
7 Don Byron, Music For Six Musicians (Nonesuch, 1995)
8 Dave Douglas, Convergence (Soul Note, 1999)
9 Django Bates, Winter Truce (And Homes Blaze) (Winter & Winter, 1995)
10 Steve Coleman and Five Elements, Def Trance Beat (Modalities of Rhythm) (Novus, 1994)
Honorable mentions: Lan Xang (Dave Binney, Donny McCaslin, Scott Colley, Jeff Hirschfield), Lan Xang (Mythology, 1997); Paul Bley, Bebop… (Steeplechase, 1989); Uri Caine, Urlicht/Primal Light (Winter & Winter, 1997).
& & & &
NINETIES PICK HIT
TAKING SIDES
THE GIG
Dave Douglas' Tiny Bell Trio
Constellations
hatART : 1995
DD, trumpet; Brad Shepik, guitar; Jim Black, drums.
"We've developed split-second reaction times and true fluidity between roles of soloist and accompanist. The primary focus is on East European song forms, but I like bringing in all kinds of music — not to smooth over the differences, but to let them sit glaringly side by side and have fun with that." –DD