We are honored and overjoyed to be able to present this truly amazing, seriously generous guest post from Taylor Ho Bynum, in which he introduces one of the key figures behind his musical education and development, as well as a member of his current band: Bill Lowe. We have little more to add, other than stay tuned for part two at the end of the month! Thanks, and take it away, Taylor…
I am thrilled Destination: Out is giving me the opportunity to spotlight one of my musical heroes, bass trombonist and tubaist Bill Lowe. Bill's musical experience speaks for itself; he has worked with most of the masters of African-American creative music across all genres and cliques. The list is almost overwhelming: from legends like Frank Foster, Clark Terry, and Eartha Kitt; to the leaders of the avant-garde like Cecil Taylor, Muhal Richard Abrams, and Bill Dixon; to under-heralded greats like Bill Barron, Makanda Ken McIntyre, and James 'Jabbo' Ware. He has anchored the big bands of Thad Jones, Jaki Byard, and Collective Black Artists, while performing in small ensembles with Henry Threadgill, William Parker, and Ed Blackwell. He has been involved as an active participant in an incredible diversity of musical communities over the past forty years, from the South African expats in 1960s London to New York City's '70s Black Arts movement, and has been a leader and role model in the Connecticut and Boston music scenes over the past two decades.
I first met him more than twenty years ago, when I was a fifteen-year old high school student. My school's instrumental music program had been slashed, so a friend at a local university advised me to join their jazz big band, which Bill taught, to fill a hole in the trumpet section. (As a strong believer in public school arts education, it is ironic that one of my transformative musical experiences was instigated by budget cuts.) Though I was a competent technical player, I had no jazz skills to speak of, but Bill saw my eagerness and took me under his musical wing. Since that original mentorship, we've performed together on hundreds of gigs in countless contexts, including with Cecil Taylor's Orchestra, the Aardvark Jazz Orchestra, the collective ensembles Paradigm Shift and The OtherTet, and groups under Bill's leadership like the Bill Lowe/Carl Atkins Big Band and Signifyin' Natives. And I find that Bill's influence upon me is not unusual. As I have traversed the music community, I have met scores of individuals who Bill has mentored or inspired, from folks he taught in Brooklyn in the 1970s to his students today.
Currently, Bill does me the incredible honor of playing in my sextet. The first piece we're offering on D:O is a bonus track from the sessions for my recent Apparent Distance CD, a composition of mine dedicated to Bill called "Look Below."
LOOK BELOW
Apparent Distance bonus track
2011.05.16 – Firehouse 12, New Haven, Conn.
THB, cornet, composer; Bill Lowe, bass trombone; Jim Hobbs, alto saxophone; Mary Halvorson, guitar; Ken Filiano, bass; Tomas Fujiwara, drums; Nick Lloyd, engineer.
The other three musical selections demonstrate the extraordinary diversity of the projects Bill was involved with in '70s and early '80s.
The first is a radio broadcast recording of the Music Ensemble of New York from 1974, a collective ensemble with Daniel Carter on alto saxophone, Herb Kahn on bass, and Wade Barnes on drums. (Unfortunately, the group's second bassist, a young William Parker, wasn't available for this particular session.)
IF YOU THINK YOUR DAY WAS BAD, CHECK OUT OURS [excerpt]
Music Ensemble of New York
1974.12.07
Bill Lowe, bass trombone; Daniel Carter, alto saxophone, trumpet, piano; Herb Kahn, bass; Wade Barnes,drums.
Next, a track from Frank Foster and the Loud Minority. Bill remembers Frank telling him he's going to solo (trading choruses with another trombonist, most likely Emmet McDonald) while counting off the tune in the recording studio. But it's not just about the soloing; this is how a bass trombone drives a big band. Also a great example of the kind of musical crossovers happening in NYC in the '70s: Count Basie's legendary tenor saxophonist and arranger, leading a band stocked with young exploratory musicians, that played a weekly gig at (Rashied) Ali's Alley! Foster was one of the great musical losses of 2011, so nice to pay him a little tribute.
FOUR FIVE SIX
Frank Foster and the Loud Minority
Shiny Stockings
Denon : 1978
Frank Foster, Leroy Barton, Charles Williams, Bill Saxton, Bill Cody, Doug Harris, Kenny Rogers, saxophone; Sinclair Acey, Virgil Jones, Joe Gardner, Chris Albert, Robert Rutledge, trumpet; Emmet McDonald, Charles Stephens Janice Robinson, trombone; Bill Lowe, bass trombone; Bill Davis, tuba; Mickey Tucker, piano; Ted Dunbar, guitar; Earl May, bass; Charlie Persip, drums; Babafumi Akunyun, percussion.
Third, something from 1981's The Sky Cries the Blues, the sole release of the Creative Improvisers Orchestra, the performance ensemble of the New Haven-based Creative Music Improvisers Forum. A fitting choice coming on the heels of Leo Smith's 70th birthday, this piece is by vibraphonist Bobby Naughton.
PICRIC WOBBLE
Creative Improvisors Orchestra
The Sky Cries the Blues
CMIF : 1981
Marty Ehrlich, Oliver Lake, Phil Buettner, Cliff White, reeds; Genghis Nor, George Alford, Leo Smith, trumpets; Bill Lowe, bass trombone, tuba; Joe Fonda, Mario Pavone, Wes Brown, bass; Gerry Hemingway, drums; Yohuru Ralph Williams, Harryson Buster, percussion; Bobby Naughton, Robert De Sesa, vibraphone.
# # #
With all of this history, Bill has existed somewhat under the radar, partly because he's been equally committed to teaching and scholarship throughout his career, and partly because the top-down, star-focused version of jazz history rarely leaves room for the artists in the trenches who are the lifeblood of the music. But Bill's life and career tell an incredible story, and he is a great storyteller. I interviewed him over two days, and we only got to 1980. What started out as a little blog article is becoming a full-fledged oral history, and I am pleased to present the first part of that history here on D:O.
Bill was born in Pittsburgh, PA in 1946. His father, Jack Lowe, was a guitarist and bandleader of some renown performing under the stage name Jack Spruce, leading the Pittsburgh Cotton Pickers. The musicians that Jack had fired from the band included Billy Eckstine (for getting too chummy with the club-owning mobsters' girlfriends), Quentin 'Butter' Jackson (for eating too many of the band's sardines), and Billy Strayhorn (for being too gay in the homophobic 1930s). In fact, Billy Eckstine was Bill's godfather (perhaps appreciating Jack's contribution to his survival). Bill's mother, Lois Ursula (pronounced Er-suula) Dowling, was the daughter of a South Carolina preacher, the Rev C. D. Dowling, and grew up singing in church.
By Bill's childhood, his father had given up a professional music career, becoming a construction shop steward and foreman, and his mother had given up singing, but music was part of growing up. The guitarist Eddie Durham was a regular visitor to the house, and his dad played records of Ellington, Basie, and Dizzy. As Bill said, "As far as I was concerned, as a young kid, they were heroes. Willie Mays was a hero, Jackie Robinson was a hero, and Dizzy Gillespie was a hero. It was the same thing. These were the cats."
Once he started school, Bill shuttled between the very different worlds of urban Trenton, New Jersey, and segregated Bamberg, South Carolina. His grandparents and aunt in South Carolina pushed him to read from a very early age, instilling a sense of social and intellectual responsibility. Bill was intellectually precocious, skipping two grades in elementary school, and his willingness to tutor other kids won him protectors in the occasionally rough streets of Trenton. (Though as he points out, in those days the "hoodlum" kids used their fists, the really bad ones maybe had a knife or a baseball bat. It was the era before gun violence.)
Bill began playing trombone by accident; he wanted to play drums, but the line to sign up for drums was too long. Seeing "my long arms and big lips", the music teacher pulled him out of the line and gave his a trombone. Once he had the horn, he learned some at home (playing hymns along with his mother on an out-of-tune piano, getting idiosyncratic music lessons from his father, such as "F is a horrible key", and "'Stardust' is an impossible tune to play"), and played at the school bands. He also had some lessons with a local trombonist (and an early African-American Muslim) named David Wilson, who pushed him to sit in with Sonny Stitt at a Sunday afternoon organ trio jam.
[Interview excerpt 1: Early years]
Bill kept playing in high school, with jazz band, marching band, and orchestra, and in-school big band battles. The music gave him a rare chance of integrated friendships in early 1960s Trenton, including with an Italian-American orchestra conductor who refused to let his students be segregated at a Washington, D.C., hotel at the national band conference. He went to college at Lehigh University (where he led his first band, restarting a school big band called the Jazz Monarchs), but he didn't make the decision to become a professional musician until he went to London for graduate school in American Studies.
It is an interesting irony that a young African-American man who grew up in Trenton, New Jersey, the son of a jazz musician, hearing local organ trios with Sonny Stitt at the corner bar, starts his professional career in England. But he quickly became immeshed in the rich avant-jazz scene of 1967 London, working the likes of Mike Westbrook, John Surman, Dave Holland, John McLaughlin, and especially the South African expats: Chris McGregor, Dudu Pukwana, Mongezi Feza, and Louis Moholo. (The diminutive Feza, playing a pocket trumpet, would stand directly in front of the 6'3" Lowe, playing a bass trombone over Mong's head. Supposedly it cracked up McGregor every time.)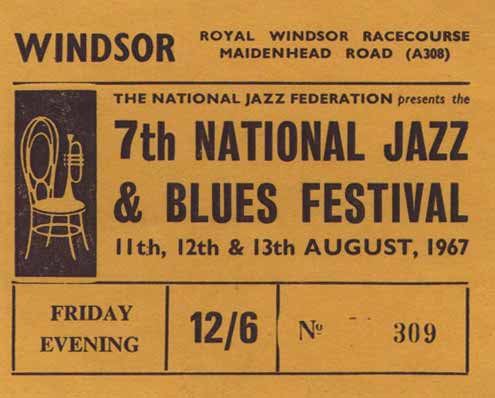 [Interview excerpt 2: London in the late '60s]
It was in London when he switched to bass trombone, finding the horn he still plays today for sale in the basement of a pawnshop. In addition to the avant gigs, Bill also started working in more commercial settings, including a memorial stint with Eartha Kitt. (Bill was much more comfortable with Eartha's rubbing up against the band members than the other British chaps in the group. As a side note, the guitarist on the gig was Derek Bailey!) After the assassinations of King and Kennedy in 1968, he decided it was time to move back to the USA. Bill took a tour with a teen pop group to earn some quick money to return home, unfortunately leading him to miss the Brotherhood of Breath's trip to Paris and historic first recording.
So Bill returned to New Jersey. Now married and with a baby daughter on the way, he taught school and worked as a newspaper reporter, but soon was pulled deeper back into the music. Upon meeting the bassist Chris White at a jazz history course at Rutgers, he was introduced to the cast of musicians that included "the next set of people who made me who I am today musically."
[Interview excerpt 3: Arriving in New York]
The undersung tenor saxophonist and composer Bill Barron (brother of pianist Kenny) became a particular mentor of Lowe's. Barron ran a place called The Muse, a hybrid jazz conservatory of the streets, performance venue, and gathering place that mentored countless Brooklyn artists in the '70s; Lowe soon moved to Brooklyn and was a regular there as a teacher and performer. This led to connections with Frank Foster, Jaki Byard, Collective Black Artists, a group founded by Reggie Workman, Charles Tolliver, and Stanley Cowell, and James 'Jabbo' Ware's Me We and Them Orchestra.
[Interview excerpt 4: Big bands and small ensembles, 1970-1976]
Barron also had a radio show on WNYC, "The Anthology of Black Classical Music," when he had to go to Amherst, Mass., to finish his doctorate, he passed the hosting duties to Lowe. (It is amazing to think NPR-giant WNYC used to have a musician-produced weekly show dedicated to African-American creative music.) Lowe returned the favor by featuring Barron on the show several times; here are two of those archived shows that provide a fascinating glimpse of NYC's Black Arts movement in the '70s, with examples of Bill Barron's music and discussions on the early struggles of bringing jazz into educational settings.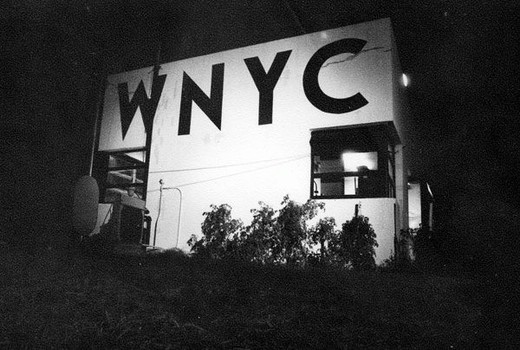 [Radio show 1: Hold Back Tomorrow – Twice, If You Can, Mr. Barron, broadcast 7/17/74]
[Radio show 2: School Days, School Days, Dear Old Funny Fool Ways, broadcast 7/27/74]
Bill Lowe's experiences during this period (1970-1976) demonstrate the depth of NYC music scene of the time: jumping from improv loft gigs with William Parker to big band hits with Thad Jones or Clark Terry, from the pit band of the Wiz to late night salsa gigs. Even in an era that creatively diverse, Bill's flexibility stands out.
I had this whole sense that the music was about all of that. What I began to understand though, was that there all these different pockets of stuff. The totality of the pockets, I was the only one making all those circuits.
In fact, he'd occasionally get grief from both sides; the avant-guys riding him for selling out to old school big bands, or the jazz guys teasing him for playing that free stuff. But Bill's primary mentors always had his back. Bill Barron's own history spanned from his early bebop days running with Coltrane and Jimmy Heath in Philadelphia, to work with Mingus and Cecil Taylor in the early '60s, so his only aesthetic criteria was excellence. Though Frank Foster was most identified with Count Basie, his stunning tenor work with Elvin Jones' post-Coltrane quartet should be more recognized. Also, Foster's relationship with Rahsaan Roland Kirk is little known, but they were close friends and regular collaborators.
In 1977, Bill Barron brought Bill to teach for a semester up at Wesleyan University in Middletown, Conn. That semester lasted 13 years and started Lowe's involvement in bringing jazz into the university setting, along with his connection the rich New England scene that stretched from New Haven to Amherst in the late '70s and early '80s (as evidenced by the Creative Improviers Orchestra piece). But that story, along with his experiences in Henry Threadgill's classic 7-piece Sextett, his gigs with Bill Dixon and Cecil Taylor, his own large-scale interdisciplinary projects, and much much more, will come in Part Two.