PIGEON
São Paulo Underground
Três Cabeças Loucaras
Cuneiform : 2011
Rob Mazurek, cornet, electronics; Guilherme Granado, keyboards, loops, samplers, percussion; Mauricio Takara, cavaquinhiro, drums, percussion, electronics; Richard Ribeiro, drums.
You're probably thinking: Isn't it awfully late for a Best of 2011 list? Don't most people pick their favorite albums in September now? You've got a point. But then again: It's still plenty timely to do a post about the Oscars!
So with the thought that jazz releases could use a bit of the glamour and red carpet treatment that our culture affords to the movies, we bring you the 2011 Destination: Out Awards – Oscar edition! Consider this post a preview to the official ceremony which will be held this Sunday at the Kodak 24-hour Kiosk in Hollywood, Florida, and televised live on WFMU.
It was another great year for jazz releases – in fact, we're still catching up! For anyone who doubts that the genre is vital and offers immediacy and daring, check out the 3 minute tune "Pigeon" above from the wondrous São Paulo Underground. Thanks to Cuneiform Records for letting us share this exclusive track with you.
There were so many fine albums released over the past year that we've broken our awards into various categories of distinction. Without further ado, here are this year's prestigious D:O nominees:
Irving Thalberg Memorial Award
This lifetime achievement award is bestowed upon the last releases of two jazz titans. Rather than going out with a whimper, these albums are vital explorations from the fertile final phase of their remarkable careers. 
> Bill Dixon, ENVOI
> Sam Rivers, TRILOGY
Best Album
Our highly selective picks of the albums that most won our admiration and stayed in heavy roation on our stereos (in no particular order). 
> Berne, Black, Cline, THE VEIL
> Farmers By Nature, OUT OF THIS WORLD'S DISTORTIONS
> Wadada Leo Smith's Organic, HEART'S REFLECTIONS
> São Paulo Underground, TRÊS CABEÇAS LOUCARAS
> David S. Ware, PLANETARY UNKNOWN
> Muhal Richard Abrams, SoundDance
Best Original Score
These highly original and accomplished composers who also excel as bandleaders, blending those two roles so artfully that they start to become indistinguishable.
> Tyshawn Sorey, OBLIQUE-I
> Taylor Ho Bynum Sextet, APPARENT DISTANT
> Matana Roberts, COIN COIN, CHAPTER ONE
Best Ensemble Performance
Exceptional groups who are particularly noteworthy for their chemistry, passion, and  cohesiveness.  
> Darius Jones Trio, BIG GURL (SMELL MY DREAM)
> Endangered Blood, s/t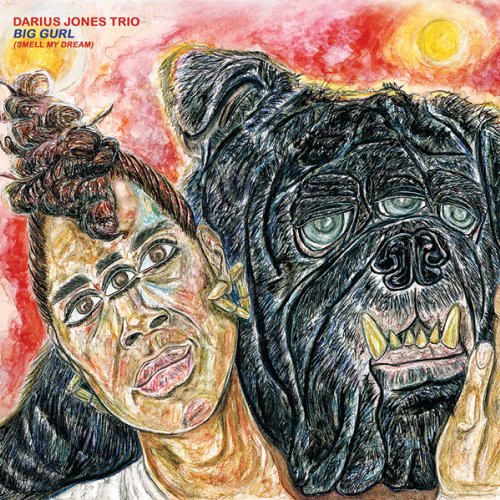 Best Solo Performance
Solo recitals leave nowhere to hide. These albums miraculously opened up new territory for their instruments. 
> Matthew Shipp, ART OF THE IMPROVISER
> Craig Taborn, AVENGING ANGEL
> Travis LaPlante, HEART PROTECTOR
Best Equal Billing
'Nuff said.  
> Darius Jones & Matthew Shipp,  COSMIC LIEDER
Best Technical Achievement
Sometimes technique is also content.  
> Peter Evans & Nate Wooley, HIGH SOCIETY
> Dawn of Midi, LIVE
> Ricardo Villalobos & Max Loderbauer, RE: ECM
Best Document(ary)
It was another strong year for reissues. Some essential albums that never made it to CD finally saw the light of day in remastered deluxe packages that offered plenty of bang for your buck.  
> The Bill Dixon Orchestra, INTENTS AND PURPOSES
> Julius Hemphill, DOGON A. D.
> Marion Brown, GEECHEE RECOLLECTIONS & SWEET EARTH FLYING
> Alice Coltrane,  UNIVERSAL CONSCIOUSNESS & LORD OF LORDS
> Pharoah Sanders, VILLAGE OF THE PHAROAHS & WISDOM THROUGH MUSIC
Special Awards Given at Preshow Ceremony
These albums were awarded trophies at a special pre-show ceremony, hosted by our wives. They are the few adventurous jazz albums that we enjoyed that didn't make our spouses flee the room, mute the stereo, or spit in our dinner. In fact, our better halves thoroughly enjoyed these albums as well. Achieving this sort of musical common ground is no mean feet, let us assure you. 
> Michael Bates, ACROBAT: MUSIC FOR AND BY DMITRI SHOSTAKOVICH
> The Four Bags, FORTH
> Aaron Goldberg and Guillermo Klein, BIENESTAN
WRITE IN CATEGORIES
Best Foreign (Label):

Clean Feed released so many excellent albums that we weren't able to keep up this year. What were your favorites of their releases? 
Best Art Direction:

The always handsomely designed Tzadik label also outpaced our ability to keep up with its riches. What were some of your highlights? 
YOU TELL US: What else did we miss?