KEEP YOUR HEART STRAIGHT
Alexander Hawkins | Louis Moholo-Moholo
Keep Your Heart Straight
Ogun : 2012
AH, piano; LMM, drums.
We are incredibly pleased and honored to host the following guest post, penned by British pianist and composer Alexander Hawkins, on the occasion of his recent Ogun release, Keep Your Heart Straight, a duet record with the inimitable Louis Moholo-Moholo. The last surviving member of the legendary South African Blue Notes, Moholo brings an unbelievably rich and varied arsenal of approaches to his drum kit. Hawkins is ideally situated to comment on what it's like to share the bandstand with a monster improviser; please, take it away, Alex!
***********
The first time I ever played with Louis Moholo-Moholo, I hadn't in fact met him until I stepped onto the stand. It was at the kind invitation of Evan Parker that I was subbing for Steve Beresford in the Foxes Fox quartet. I had worked with John and Evan before; but Louis had absolutely no idea who I was. He greeted me with a slightly puzzled nod as I got up to join what would have been, let's face it, a cracker of a trio. I was relieved to get that nod of recognition: because, as anyone who has had the honour will tell you, the only look you get on stage when the music is playing is ferocious at the best of times. For a nervous 20-whatever-year-old, that look would probably have finished me off.
Of course it's too easily done to romanticize these things, but what the stare does illustrate for me is that the music is a serious business. That's not to make any comment about humour in music; but it is to make a comment about playing music with complete commitment and sincerity at all times. We got talking about this somehow in the car on the way to the recording studio once, and Louis put it in simple terms: back in South Africa, he could get thrown in prison overnight for being in the 'wrong' part of town to play a gig (he has many stories; for example, of suffering the ignominy of having to prove he was a musician –- and thus account for why he was in a certain neighbourhood one evening –- by having to drum some rhythms on the counter at the police station). But music provided his ticket out of South Africa, as well as his voice and platform once in exile: it is not something to be taken lightly or for granted. I guess then it's no surprise that I get so much from Louis' music: if there's any relationship between what the creator puts in and what the listener takes away, it couldn't be any other way.
At any rate, the second time I got to play with Louis was almost a year after this first occasion, when I was in the audience to hear his "Uni" at London's Vortex. He came up to me in the break between sets, clapped his hand around my shoulder and apologized for not getting my phone number, and asked if I'd like to join the guys for the second set; and it's been my privilege to play with maestro regularly on his visits back to the Europe since this time. I'm not sure I can really begin to convey how much of an inspiration Louis' music has been to me over the years, but it's a real pleasure here to share some thoughts with you here, and of course, thanks so much to the folks at Destination:  Out for the opportunity.
In some way, Louis reminds me of someone like Sonny Rollins: the Sonnys of 1957/1967/1977 (and so on) sound really very different, and yet – are you ever in even a split second's doubt who is playing the moment the music starts? I can think of Louis' career in terms of changing sounds at the kit. I first heard him on the very early Blue Notes material, and was immediately gripped by the "big beat:" even though there's a definite hard bop vibe to proceedings, there's a lope to his groove that I also hear in Sid Catlett or especially (and this is no doubt also due to Chris McGregor's Ellingtonian angle) Sonny Greer. Ordinarily, it'd be great to illustrate this with a full track of music: but instead, how about this, just for the extreme rarity of the seeing moving footage of the Blue Notes?
At later times, when I think of Louis, I hear him through that extraordinary fluttered bass drum – although I'm not sure that the "fluttering" idiom quite captures the fullness of the sound as he corralled the Brotherhood (and by the way: surely this band is one of the most intoxicating collisions ever of groove with joyful chaos). On other occasions, by contrast, I'm hearing the crackle of his snare drum (LOOK OUT when he starts to play those marching tattoo patterns) – and I often think that the only other drummer I've ever heard really get that sound out of a snare is Roy Haynes. Sometimes, though, Louis' ride cymbal is the one that gets me:
He has an extraordinary range of denseness, too. Listen to the trios with Harry Miller and Brötzmann, or Mike Osborne, or to passages on the wonderful recent release Spiritual Knowledge and Grace, featuring the then-Blue Notes minus Chris McGregor, but plus Frank Wright, there is an amazing exhilaration at the sheer barrage he can muster. As a player listening to these, I'm torn between being intimidated at the prospect of a steamrolling, and an exhilarating feeling of "who could not play on that?" But listen to Louis at other times, and the parsimony of his playing is astonishing -– he's truly Monk-like in his ability to play nothing other than the essence of what is needed. I remember a sensation from that first gig with Louis, which is something which has recurred on so many occasions subsequently -– the band was really driving, and I suddenly realised that he was not playing a thing. He can steer a band by not playing -– and in that respect also, I hear a similarity with Monk. At other times, he will play with extreme intensity, but at very low dynamic levels: meaning that when he does fire off one of the whip cracks on the snare drum, the impact is magnified all the more.
At such times, it's like you can see him stalking the snare drum (though it's often the crash, too) for seemingly minutes before the punctuation actually comes. When it does, there's an amazing sensation that the hit was at once utterly unpredictable, and the only thing which could possibly have happened at that moment. (For me personally, I'd contrast something I often hear in Misha Mengelberg's playing, where there's a beauty in the fact that what happens is completely unpredictable, and it definitely doesn't have the feeling of inevitability.)  I think part of the explanation for balance between the unpredictable and the inevitable is that Louis is a true improviser: the moment is everything, and anything else would be something less than fully sincere (that first track title from the stunning duo album with Marilyn Crispell, Sibanye, is no accident: "Improvise, Don't Compromise").
I think another paradox occurs "scaled up" in Louis' playing. What I mean is that he is undoubtedly one of the most supportive drummers imaginable. And yet at the same time, he can up the ante, and push and challenge the band like no one else.
This talk of drumming qua drumming is only part of his vocabulary. He is also a master of colour. One of the most wonderful examples for me is an album on the Incus label with Derek Bailey and Louis' compatriot, Thebe Lipere, on percussion: Village Life. I think it's a record which really highlights the similarities in soundworld between the European "non-idiomatic" improvisers and the AACM (another which sets me thinking along the same lines is the classic Karyobin) – and in this light, little surprise to hear Braxton and Wadada on those early Company sessions. Speaking of Wadada, there is of course a duo recording being released almost as we speak: their affinities, in terms of acute timbral and textural awareness, as well as a love of silence, are clear. Listen to the track "Moholo-Moholo: Golden Spirit" to hear the big beat coupled with the wide open spaces to spectacular effect.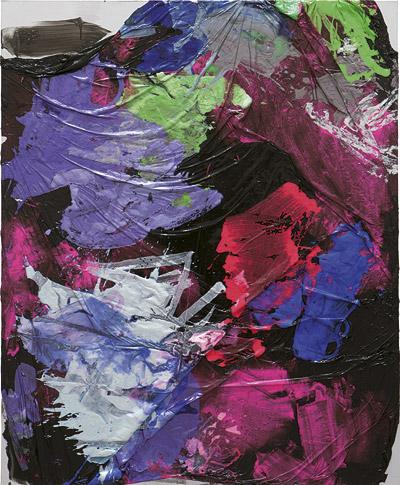 MOHOLO-MOHOLO: GOLDEN SPIRIT
Wadada Leo Smith | Louis Moholo-Moholo
Ancestors
TUM : 2012
I mentioned Sonny Greer earlier. Jimmy Blanton/Sonny Greer; Walter Page/Jo Jones; Paul Chambers/Philly Jo Jones; Ron Carter/Tony Williams; Jimmy Garrison/Elvin Jones: in this canon of the great bass/drum teams, Louis appears at least twice: the hookups with both Johnny Dyani and Harry Miller are both undeniably classic. As with all of these rhythm sections, everyone will have their favourite records: the one I can't get over is Louis and Johnny together on Blue Notes in Concert. Listen to "We Nduna" -– that's the crackle I'm talking about on the snare drum. But the chemistry between Dyani's mile-wide beat and huge sound, and Louis' martial polyrhythms is the real thing: and, by the way, how can a rhythm section sit in such a pocket, and still move forward so inexorably? Or lilt and strut at the same?
But I guess these are essentially specifics. I think probably the biggest lesson I've learned from Louis has just been about what it means to be free with music: and when a South African of his generation talks about freedom, an English guy of my generation had better listen. We were in the studio and the engineer, himself a drummer, was asking Louis how come he made music like he did – we'd already played for a couple of hours, and put down a series of open improvisations, but also some Ellington (one for Chris), and some old South African melodies – so how come the variety? It was simple, really. Freedom was not freedom "from" a certain set of musical norms, but instead freedom "to" play whatever we felt like (an idea also familiar, of course, from the AACM). If we want to play "Prelude to a Kiss," we're not playing free music if we refrain because it's a tune with chord changes. At that point, I reminded him of one of the first emails he'd sent me when we were planning the record. I'd asked him what tunes he might want to play. There was no direct answer, but he did sign off, "Keep Your Heart Straight – Louis." I asked him if this was what he meant – that we just needed to play what we felt like; and we both then knew that we had the title for the record.
***********
We thank Alexander for his invaluable contribution, Hazel Miller of Ogun for permission to use the track above, and encourage all comers to purchase the Hawkins/Moholo record at the musical purveyor of your choice. Some suggestions: Dusty Groove; DMG; SquidCo.
Next up @ D:O: an FMP release/post featuring an album supported by Harry Miller and Louis Moholo. Stay tuned…