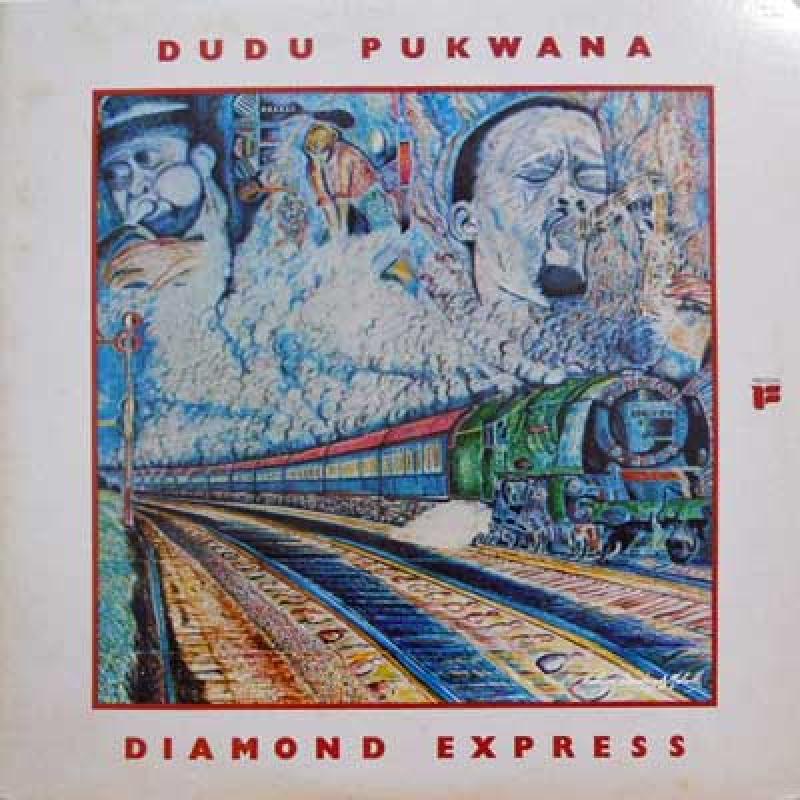 UBAQUILE (SEE SAW)
TETE AND BARBS IN MY MIND
Dudu Pukwana
Diamond Express
Freedom : 1978
DP, alto sax; Mongezi Feza, trumpet; Lucky Ranku, guitar; Frank Roberts, keyboards; Ernest Mothole, bass; James Meine, drums. "Tete": DP, alto sax; MF, trumpet; Nick Evans, trombone; Elton Dean, saxello, Keith Tippett, piano; Lucky Ranku, guitar; Victor Ntoni, bass; Louis Moholo, drums, percussion.
Let's celebrate summer – and what would've been Dudu Pukwana's 75th birthday — with a couple of hot jams. Recorded in 1975 at two autumn sessions, Diamond Express (later re-released as Ubagile) is a typically upbeat album. It's not the finest in Pukwana's discography, but the high points make it more than worthwhile. The record is also notable as one of trumpeter Mongezi Feza's last appearances on wax.
"Ubaquile" starts things off in funky highlife fashion, pulsating across the dance floor. It's an exercise in sympathetic friction, each instrument locked into the groove while still generating its own particular brand of heat. Ask not for whom Dudu whistles: he whistles for you.
"Tete and Barbs" is an outlier on the record and the only cut to feature the exceptional cross-section of British and South African talent listed above. Unlike the rest of the album, it's not really groove-based. It trades funk for furious-ness — supplied largely via the rhythm section — though the assembled horns do cast an eye (and ear) back to Soweto.